Kollihigh's wireless sensors apperance in High-tech Expo.
On May 14 to 18,2014, with "innovation driven integrative development" as the theme of the 17th China Beijing international high-tech expo,was held in Beijing international exhibition center, Beijing collihigh sensor technology Co., LTD with wireless IOT products attended the fair.
As a leading sensor and data acquisition products suppliers, and the main drafter of "the IOT temperature transmitter specification"with national standard ,Kollihigh has been committed to "use first-class technology and product supporting IOT development". In this exhibition, Kollihigh shows the wireless sensors and data acquisition products, which let many visitors learn more about the IOT's benefits.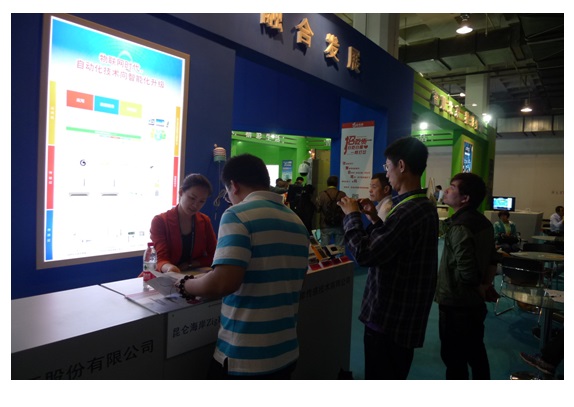 Collihigh's products contain the IOT sensing layer, transport layer and application layer system architecture. Sensing layer includes wireless temperature and humidity, pressure, liquid level, water immersion, control function modules, which are researched and produced by itself.The transport layer shows the IOT gateway and 900M wireless receiver, the upper realize remote view the measured data of each node by the Collihigh's IOT cloud services platform. In the intelligent building community, people don't have to worry about the random indoor temperature, wireless temperature and humidity product can monitor and adjust temperature in the building at real-time.Farmers don't have to stay in agricultural greenhouses for a long time, artificial measuring the change of crop growth environment. using the JZH - 0 series wireless sensor , you can see the data at anytime anywhere by mobile phones or tablets, founding the problem and handling it in time, which ensure high crop yield and truly realizing easy farming.
IOT is the hot topic from all walks of life , but many people have little knowledge about it. Kollihigh is concentrating technology to improve the wireless sensor's performance and reliability, making our products widely used in modern agriculture, urban agriculture, leisure agriculture, building monitoring, cold chain transportation, warehouse storage, and other fields , creating more economic benefits and social benefits.